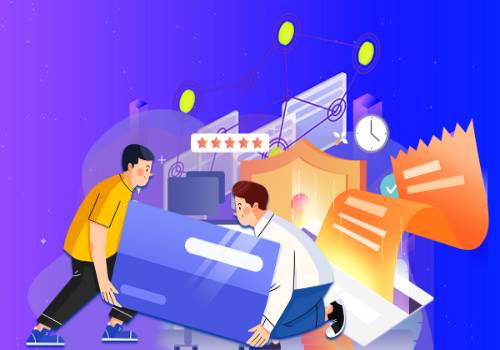 (资料图)
Image source: China Visual
Beijing, July 23 (TMTPOST) — Baidu (NASDAQ: BIDU and HKEX: 9888) reported year-over-year growth in both revenues and net profits in the third quarter of 2022, thanks to non-advertising revenues, including cloud services and artificial intelligence.
The company's revenue increased by 2 percent to 32.5 billion yuan ($4.57 billion) year over year. Such performance was slightly higher than the estimated $4.46 billion, according to Yahoo Finance. Under non-GAAP, the net profit was 5.9 billion yuan, a year-on-year increase of 16 percent.
"Baidu Core's revenue resumed positive growth, driven by a gradual recovery of our online marketing business and the steady growth of our AI Cloud revenue. Notably, we continued to make significant progress in intelligent driving, "said Robin Li, co-founder and chief executive officer of Baidu.
China's search engine giant saw uneven monthly performance of the online marketing business, the major pillar of revenue generation. "Our online advertising revenues are very sensitive to Covid control measures. Baidu Core"s ad revenues growth turned positive year-over-year in August. But in September, it decreased again because of a new round of COVID resurgence," Li said. He also mentioned that the situation can be cloudy as another round of COVID impacted cities like Guangzhou and Beijing.
Revenues from Baidu's non-online advertising reached 6.5 billion yuan, up by 25 percent from the same period of last year. This segment, including cloud services and intelligent driving, has been regarded as critical to Baidu's long-term development. Li aimed to boost non-advertising revenues to over 50% of Baidu's total revenues. Since the third quarter of 2020, when Baidu removed video platform iQiyi out of Baidu Core, the proportion of non-advertising revenue has been increasing, from 13.62 percent in the third quarter of 2020 to 26.64 percent in the first quarter of 2022. Such growth slowed down in the second and third quarter of this year to 26.29 percent and 25.92 percent respectively due to the Covid-19 pandemic.
"Actually, looking beyond the current quarter, the trend for China"s traditional industries and the public sector to use AI and migrate their business onto the cloud remains unchanged," said Dou Shen, executive vice president and head of AI cloud group.
当季,非广告业务收入为65亿元,同比增长25%,环比增长6%。